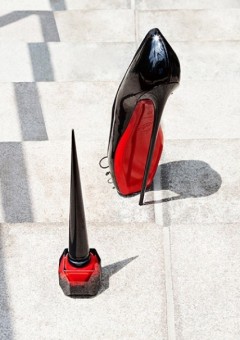 We'll have you ready to hit the red carpet. We bring to you (and your fingertips)… Rouge Louboutin! Get lacquered, Louboutin style at THE Salon Beauty Bar!
Christian Louboutin Nails It!
It's no surprise Christian Louboutin has made his debut in the world of beauty with a shade of red nail color called Rouge Louboutin. In fact, if you didn't know, the signature red sole of his sky high heels was originally the product of a coat of nail polish. In the early 90s, after creating footwear inspired by an Andy Warhol piece, he felt something was still missing from the design. He swiped a bottle of red nail polish from his assistant, painted the soles of the heels and the rest is history!
As Louboutin himself said, "The red sole was born from red nail polish. I am giving back to beauty what the shoes took from the nails many years ago." We're so happy he did!
Treat yourself this holiday season with a manicure perfectly polished with the classic and ever so exclusive Rouge Louboutin. It's the next best thing to a pair of the iconic stilettos! The shade is a timeless, vivid red that flatters any skin tone. Fierce and festive! Plus, as we mentioned before, red nails are back in a big way after gracing the fall runways.

The Virtues of Rouge Louboutin

Why is it on everybody's Christmas list? Here are a few reasons to fall in love with Christian Louboutin all over again:
The ombré, architectural, faceted glass bottle is a work of art. It's topped off with a seven-inch cap inspired by calligraphy and modeled after the Ballerina Ultima, the tallest heel Louboutin ever made. The cap is literally to die for (I think it can be used as a self defense weapon). We don't mind if you stare.
The one-of-a-kind, patented brush delivers a seriously flawless application. There's no air bubbles and it always picks up the perfect amount of formula.
Rouge Louboutin is highly pigmented and super glossy. Shine on! You'll get the effect of 20 coats of traditional lacquer in just two layers.
The color is a true, beautiful red.
Chip-resistant coverage. Need we say more?
Now celebrities like Rihanna aren't the only ones who can rock Louboutin. You can too!
Holiday Manis are a Must Have
Take a break from your holiday shopping and pamper yourself Louboutin style. If you really want to cross items off of your to-do list, pick up some gift certificates while you're here and share the love. Book your holiday manicure today at THE Salon Beauty Bar and be a show stopper this season!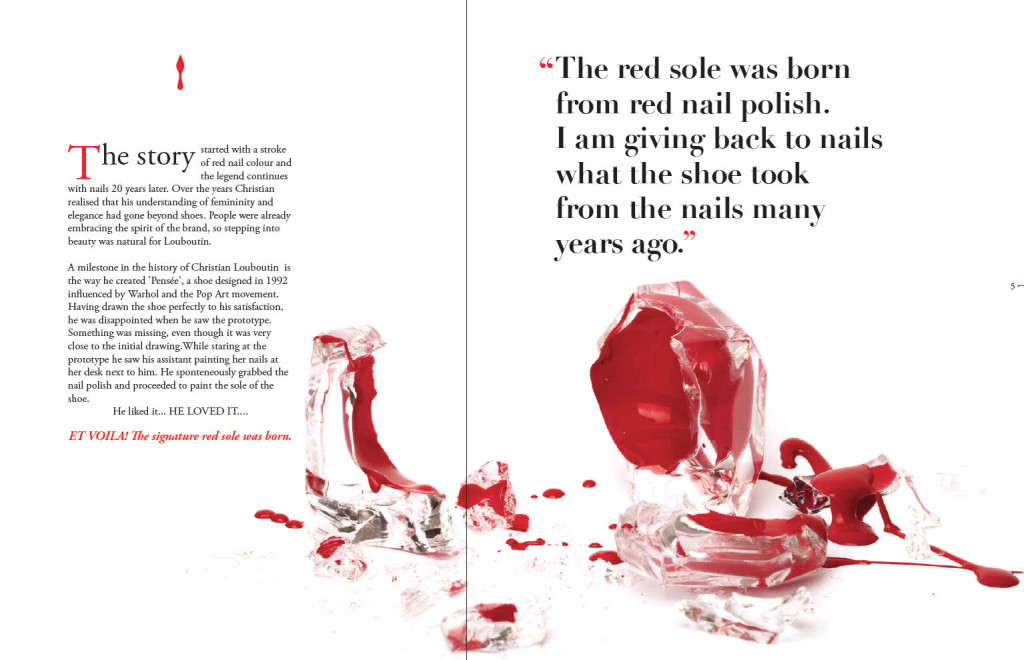 Happy Holidays!
xoxo