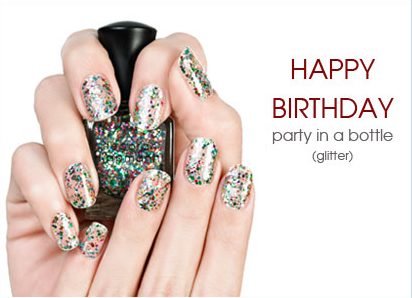 THE Salon Beauty Bar is celebrating its second birthday! In honor of this special occasion we are launching an exclusive product. THE Salon has featured this celebrity favorite nail polish before and we're going to do it again. Without further ado we would like to welcome back manicurist to the stars, Deborah Lippmann! The Queen of Nail Lacquer has custom made gorgeous original shades for celebrities including Lady Gaga. Check out our Lady Gaga collaboration video featuring Deborah Lippmann products. If you haven't seen it yet, you are in for a treat!
So why do we love Deborah Lippmann polish? First and foremost, you can't beat her original range of colors. From edgy granite to rose gold, these hues are innovative, sexy, and fun. In addition to whipping up fresh shades for Lady Gaga, the First Lady of Nails has concocted creations for Hollywood trendsetters like Sarah Jessica Parker, Mary J. Blige, and Cher. With over 45 long-lasting shades and luxurious treatments for hands, nails, and feet, Deborah Lippmann is the go-to girl for color-saturated tips.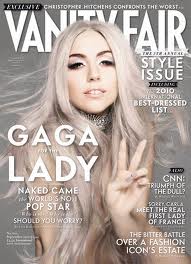 In addition to a rainbow of hues and finishes, the nail polish collection is the epitome of luxury. All of Deborah Lippmann's polishes go on smooth, last long, and deposit color evenly. Even the beautiful packaging is flawless. The brush is sized perfectly to glide over the contours of the nails, fans out for full coverage, and allows for complete control.  The cap is designed to sit comfortably between the fingers. Deborah Lippmann has succeeded in creating products that professional nail artists and DIY divas both covet.
The Deborah Lippmann Collection is perfect for boosting the health of your nails as the products are free of formaldehyde, toluene, and dibutyl phtalate. But most importantly, animal lovers can breathe a sigh of relief because none of the products are tested on animals. Plus, who doesn't love quirky names?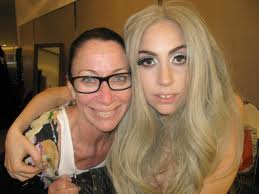 Deborah Lippmann created the most appropriate color to celebrate our big occasion. It's called Happy Birthday and Lippmann describes it as a "party in a bottle!" The festive shade features multicolor sparkles and confetti-like gems that will light up your fingertips. Wear it alone or as a topcoat to complement your style at any affair. Happy Birthday is like dazzling, glittery rainbow sprinkles for your nails. Whether you want to shine at a girls' night out or a holiday bash, this is the color for you. Its name and fun pop of shimmering color also make it the perfect  birthday present for the fashionistas in your life. An elegantly sculpted bottle of Deborah Lippmann's amazing nail polish is sure to bring a smile to anyone's face.
So come celebrate with us and let's get this party started! It is the perfect excuse to treat yourself to an eye popping, show-stopping manicure or pedicure.
Merry Christmas everyone and thank your for making THE Salon Beauty Bar the go-to place for all of your beauty needs!
All the best in the New Year!
xoxo