It's always hard to say goodbye to summer, but thankfully fall means a new season for fashion and beauty! Don't just update your wardrobe, take a page from the runways at New York Fashion Week and shake up your manicure too. The experts at THE Salon Beauty Bar are here to catch you up on what's going on in the oh-so-fascinating world of nails.
Here are the top five trends to look for: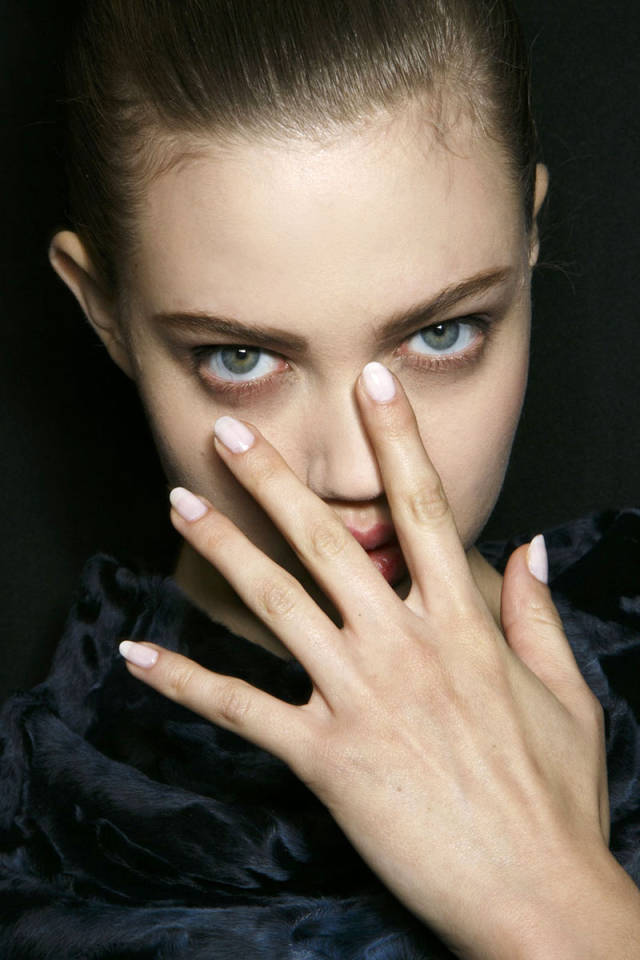 1. Barely-There Nudes
Pale nails are having a moment. The ladylike, understated look works year-round, but it's really taking center stage this fall/winter. Nails are perfectly manicured, buffed to perfection and topped off with nude polish (think sheer pinks, peaches and flesh-toned beiges). Clean and crisp, just like the weather!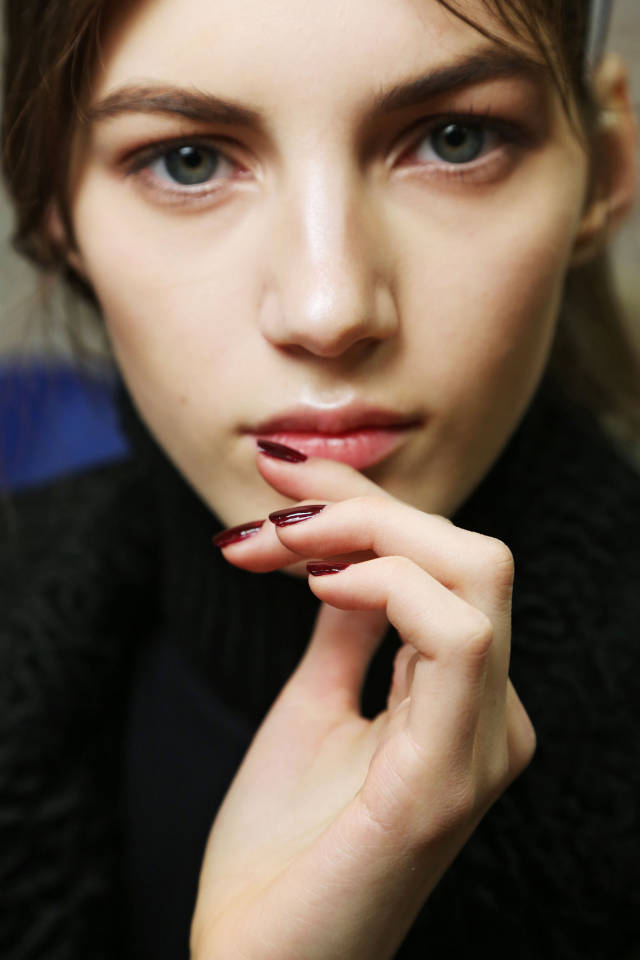 2. Seeing Red
Can't get enough of your favorite red wine? Neither can we. That's why we're wearing it on our nails. Merlots and red noirs are the vampy shades to look for this season. Deep burgundies and maroons also graced the runways. The color screams current and classy. Say hello to the lady in red!

3. Shades of Grey
50 Shades of Grey has made its mark on all of the top models and trendsetters. We saw metallic grey, matte grey and even sparkly grey. Whatever the tone, we love it! Designer to the stars, Vera Wang, used tons of grey variations throughout her runway shows this season. It's that neutral, but chic, shade that seriously goes with everything.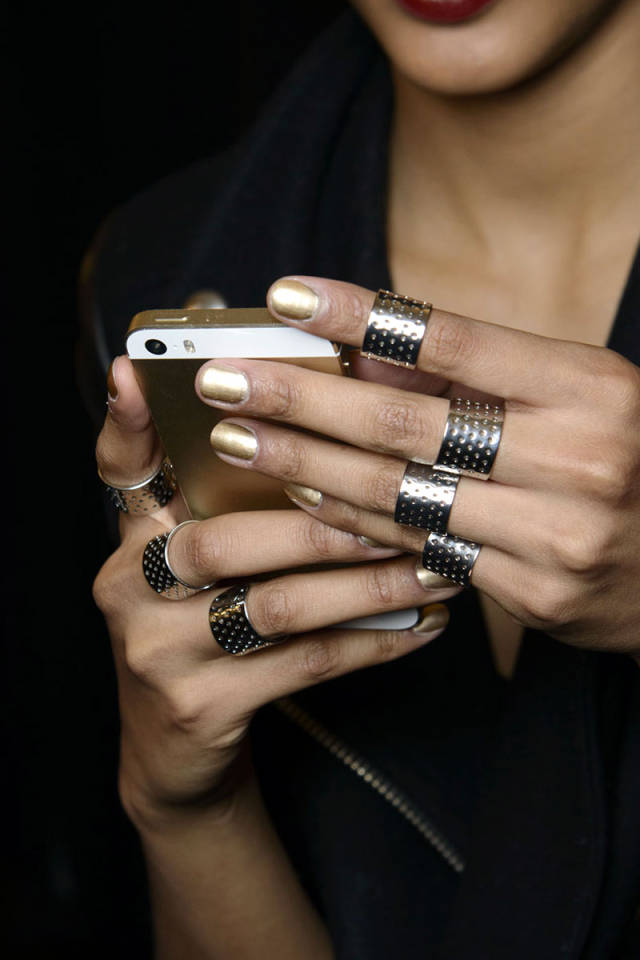 4. Heavy Metal
We loooove gold! If you aren't already a gold member, it's time to join the club. Metallic colors are flashy and fun and this fall it's major! Try a completely gilded nail, a touch of glimmer on the tips or even a holographic sheen. Are you a gold or platinum kinda gal?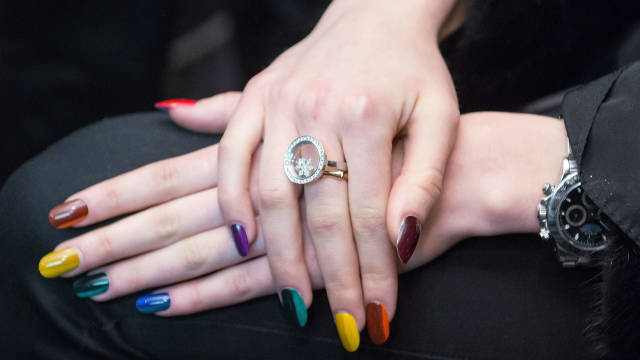 5. Artwork
Nail art is still going strong and it won't disappear any time soon. Nails have become an art form and basic manis no longer rule the salon. It's all about the bling and creativity. Badgley Mischka had models rocking the sparkly half moon, while Cynthia Rowley went with bright, "look at me" colors in edgy vertical stripes.
Whether you're into demure nudes or bold graphics, there's a nail trend that will work with your style. Call THE Salon Beauty Bar today to schedule your manicure. Get those fingertips ready for fall!
xoxo