What's new for 2016! The Charcoal Rescue Masque~by Dermalogica
Let's face it, it's the new year and most of us are just focused on getting our bodies fit and figuring out a new diet plan for 2016!
Well, ladies and gentlemen must we remind you that you shouldn't ignore the most obvious thing when people first meet you..Your SKIN!
And for the ladies that love and live for that perfect selfie..just a fyi..Your Skin is 90% of your Selfie!! (just a friendly reminder)
On that note..we are so excited to introduce to you The Charcoal Rescue Masque by Dermalogica!
It's an All-In-One treatment masque that instantly detoxifies troubled skin.;
With Ingredients such as volcanic ash, sulfer , niacinamide, chilean wild mint and a variety of different acids, The Charcoal Rescue Masque is formulated to help draw out excess oil and impurities, refine pores, calm redness and improve skin texture.
The beauty experts will agree with you that by adding The Charcoal Rescue Masque to your skin regimen it will help target aging skin, dullness, breakouts and sensitivity.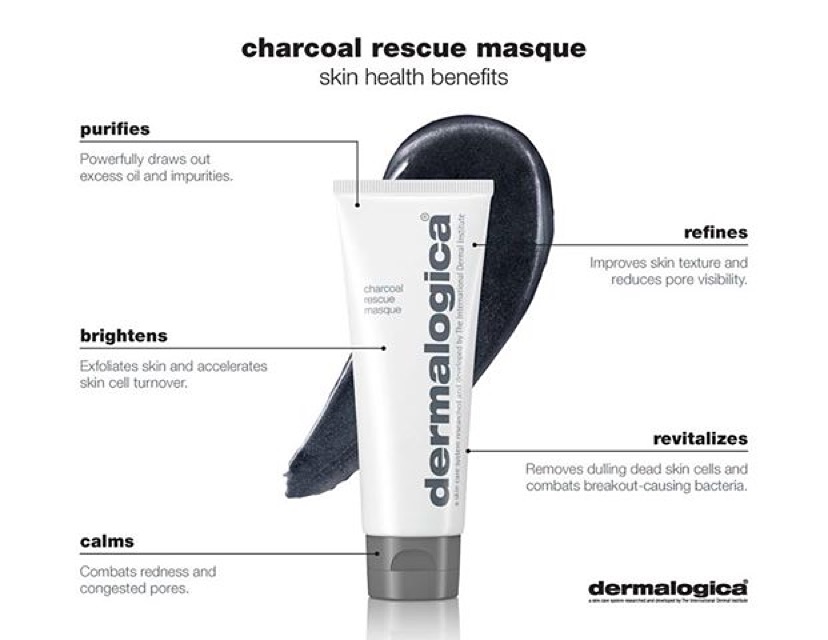 It will also help remove build up and stimulate cell turnover which will leave your skin looking youthful and flawless!
Come by THE Salon Beauty Bar today and let our skin experts provide you with some professional skin advice and let's work together towards healthy glowing skin!
xoxo