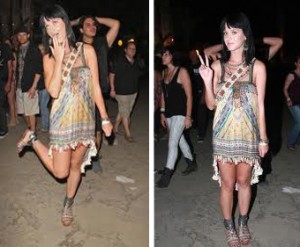 Summer is that time of the year when your feet get the most attention, so why not show them off in their best light? Take a cue from young starlets like Miley Cyrus and Katy Perry, who have been spotted wearing the hottest trend this season on their nails—bright colours! Whether you prefer a sophisticated and yet eye-catching red or a fun and flirty yellow, just remember, it's all about making a statement. Once you have your toes decked out in style, put on a pair of gorgeous sandals and take your fabulous feet around town!
Turquoise, bright blues, baby blues, pink and orange corals are making a huge splash in 2010 and you can use them to transform your toes into accessories that speak for themselves. Here's a tip: make these bright colours pop against your skin tone by applying one coat of white opaque nail polish first. Looking for a special shade? Chanel's Le Vernis Nail Lacquer offers an irresistible aqua-blue that instantly brings you the delights of the tropical seas.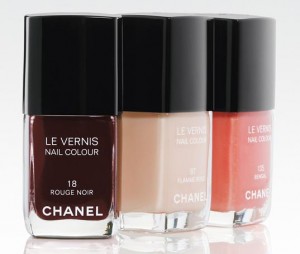 Another trend this season is metallics. Metallics are not shy; they're bound to sizzle with lots of shimmer and glitter and take the center stage with their jewel-like, dazzling shine. For that metallic foil effect, check out Orly Foil Fx 2010 Collection which has a selection of three shades: a sparkling silver, a soft rose, and a decadent gold.
Since the focus will be on your pedicure, don't take away its spotlight by having complicated manicures. Polish your fingernails with a simple French manicure or Bubble Bath from OPI— a neutral, but always flattering option.
It's a good idea to keep your shoes in mind when selecting the colour for your pedicure, but you never want to overanalyze and lose that sense of playfulness. Pick a shade that suits your personality and your mood. Bright colours like red, yellow and coral paired with gold-strap sandals will add flare to your look while still looking fresh and sexy.
We're seeing a lot of studded pumps, gladiator sandals, and peep toes this summer and they all have one thing in common—they scream: look at me! Make sure to keep your toes perfectly polished and your feet smooth because once you step out in these shoes, everyone will look and they'll be looking at guess what? Your feet! So pamper them with these simple tricks that you can do at home.
l  Exfoliate with a scrub suc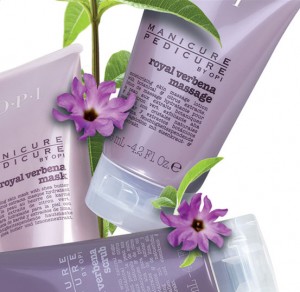 h as OPI's Tropical Citrus Scrub. You can make your own sugar scrub with granulated sugar and olive oil and rub this mixture along rough spots on your feet.
l  Keep your feet moisturized at all times. Gently massage OPI's Royal Verbena Massage Cream onto your feet. Then, cover them with a warm, damp towel for ten minutes for maximum smoothness.
Last but not least, be adventurous this summer. Explore nail art and find one that best matches who you are. Whether you're quirky, romantic, artsy, wild, or all of the above you can find a design that fits your style. Indulge your feet, and they will indulge you back.