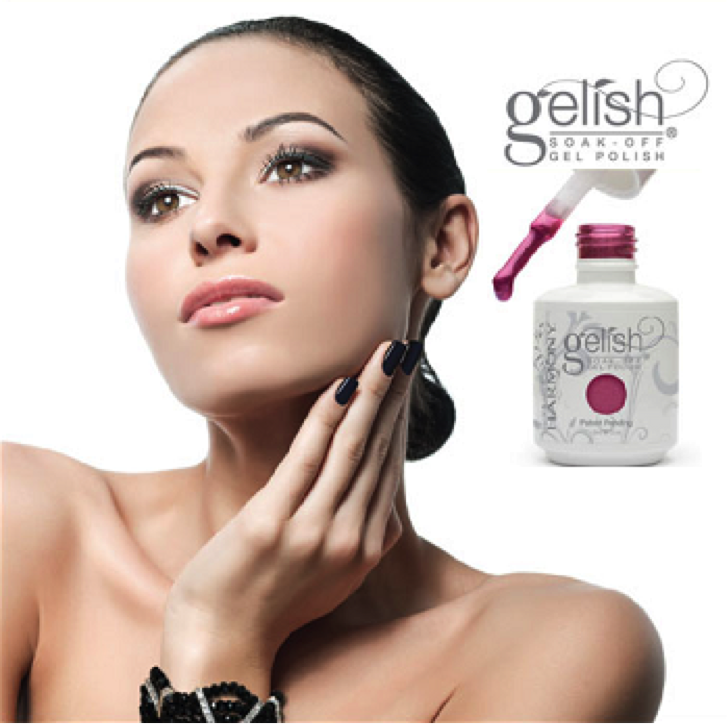 Summer is here and it's the time of year when all the ladies are hitting up the salon or the beach. But what about salon divas who don't have time for both? We have the solution to your dilemma.
We're so excited to introduce Hand & Nail Harmony's Gelish Soak-Off Gel Polish! Indulge in color that cures in five to 30 seconds under an LED or UV lamp and get this…it can last for up to 3 weeks without chipping or peeling! Manicures now take half the time. You can schedule a day at the beach and have your nails done! It's like having your cake and eating it too!
Long lasting Gelish boasts the benefits of a gel polish but brushes on like a regular nail polish. Plus, it lasts a lot longer! You'll have a high-shine manicure that looks natural in no time. It's safe for nails and relies on a Ph balancing agent to equalize the moisture in the nail. A foundation is applied that bonds to the nail plate without damaging it. It's like double sided tape and once the nail color is swiped on it's there to stay until you want to soak it off.
Removal is quick and painless. There's no drilling, no discomfort, just beautiful color that lasts. We simply soak your fingertips for 10 to 15 minutes and it's gone! Your nails will be healthy and ready for more!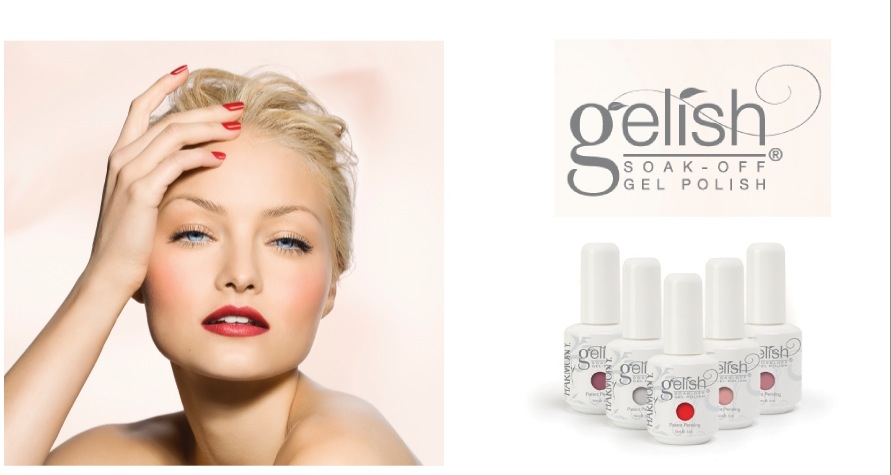 Celebrities are insisting that they get Gelished. Whether it's for a photo shoot or a red-carpet event, stars want a manicure that lasts. Ciara, Victoria Beckham, and the nail-obsessed Katy Perry have been opting for the miracle mani.
We have a large selection of colors that will suit anyone's taste. Whether it's matte, bold, bright, shiny, or glittery, we got it and you are gonna love it! Try Samurai to drench your nails in a pink-toned purple with micro-shimmer. It's tame enough for day, but shimmery enough for night. Go for a sultry look with Midnight Caller, a steel, metallic grey. To soak up the remaining days of summer with a cheerful hue, choose Go Girl, a bubblegum, girly pink. Reserve is perfect for fans of neutrals. The shade is a slightly frosty, pale brown with a hint of peach. Whatever your style, you'll be rocking stylish tips.
Book your appointment at THE Salon Beauty Bar today and get Gelished! Summer may be over soon, but Gelish is here to stay.
WARNING: Gelish nails can be highly addictive, but everyone has their vices. What're yours?