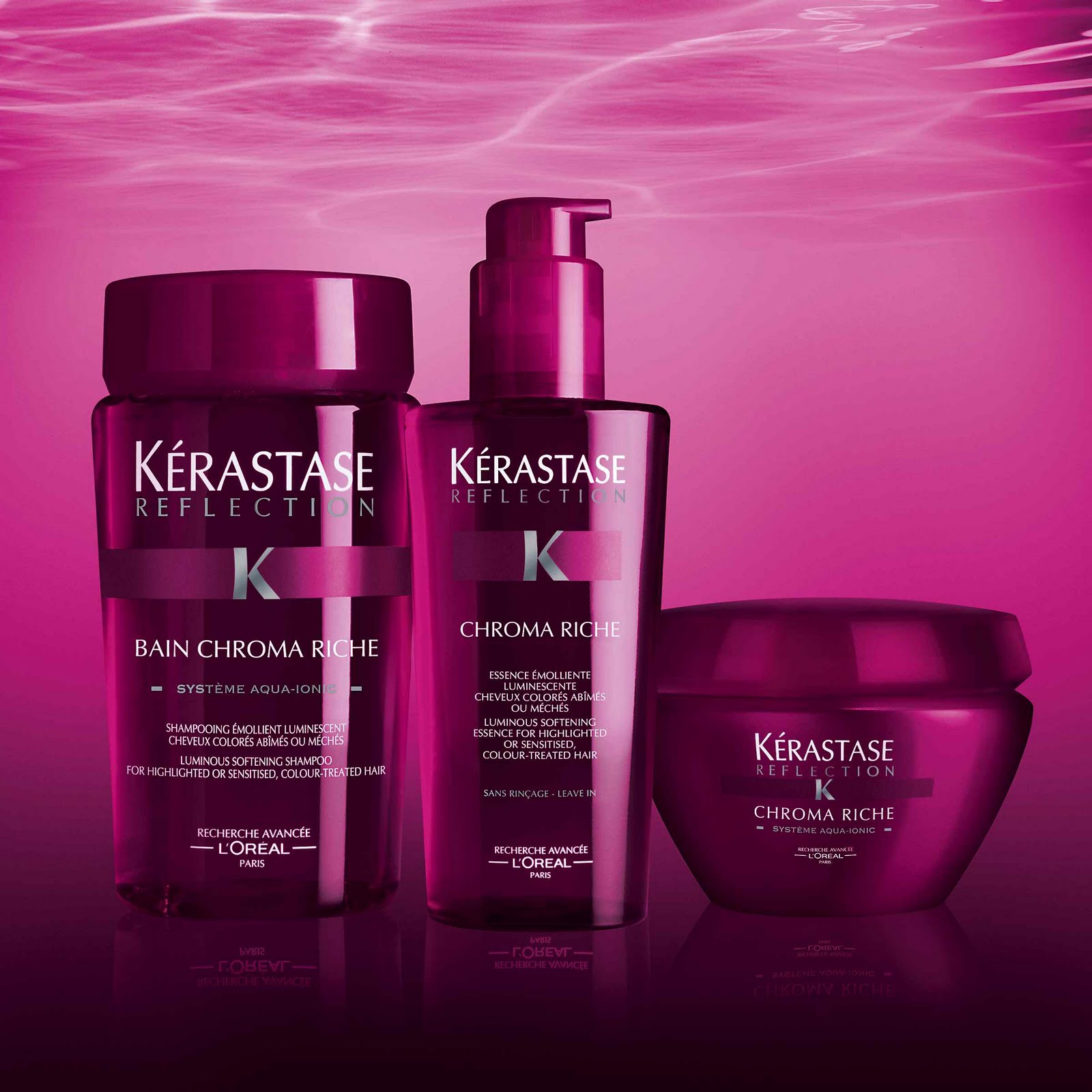 As all of you know I am a huge fan of Kérastase products. I recently colored my hair and I absolutely love it! With spring right around the corner, I want to keep my hair shiny and healthy so the color looks radiant when it captures the sunlight. Luckily, I found my secret weapon in the form of the Kérastase Chroma Riche Masque. Not only does it make my hair look and feel amazing, but it smells like paradise!
I've read a slew of customer reviews and it seems as though this one is a favorite. I can see why it's received 5 star ratings. If your hair is colored, sensitized, highlighted, damaged, or dry treat yourself to the Chroma Riche Masque. You will notice a difference immediately.
Masque Chroma Riche, as it's officially named, is formulated with the Kérastase Aqua-Ionic technology. It utilizes essential elements to fill the hair fiber with micro-prism light refractors and a vitamin E derivative to protect the hair from UV rays and prevent color from fading. Get your hair ready for beach season now! Masque Chroma Riche also deposits emollient ingredients that form a film around strands, which acts a barrier against environmental pollutants and seals in moisture. The light-reflecting radiance treatment makes hair luminous and baby soft.