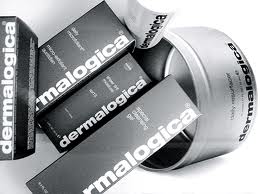 Dermalogica is celebrating 25 years in the skincare industry and the company has a lot to celebrate. Dermalogica is the number one choice of professionals and consumers worldwide when it comes to skincare.
Developed in Los Angeles in 1986, Dermalogica is now the most coveted skincare line in the world. Why? During the last 25 years, Dermalogica has dedicated its time and research to deliver healthy skin results through education, innovation, and recommendations from professionals.
So what sets Dermalogica apart from the millions of other skincare lines? The company's products show results. They don't woo customers through advertisements promising a miracle skincare cure or through trendy packaging.  The truly garnered their massive following by providing REAL results.
The Dermalogica line is produced in the United States and monkeys, rats, and other wild fur balls do not have to cower in fear. Dermalogica is a firm believer of NO animal testing! Plus you know these products are the real deal, because the line is only sold in establishments where consultations and treatments are performed by professional skin therapists. Read the rest of this entry »